Health camps work on the simple goal of reliable and affordable and quality health care services to the communities that do not have access to these services or even the basic knowledge on how to access them.This is ensured by providing services of paediatrics, general physicians, gynaecology, ENT and ophthalmology with free check-ups, various free medication, prescriptions and references for further treatment.
The foundation, in tandem with local healthcare facilities, not just provides these services, but educates these communities to better equip them to look after themselves.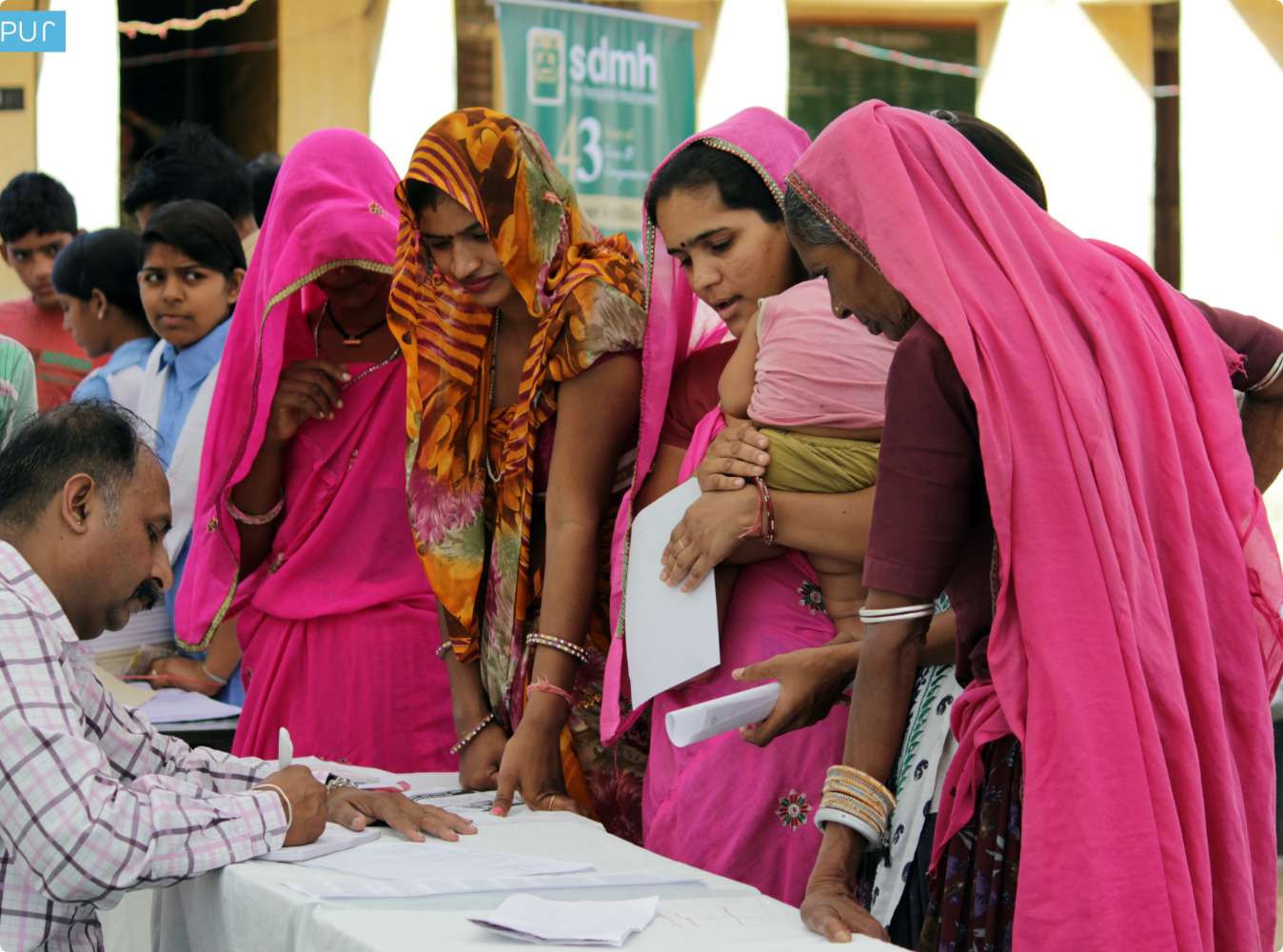 Health camps are conducted at regular intervals to diagnose and treat people with ailments. An important objective of these camps is also to educate the local population with basic knowledge of nutrition, first aid and physical health care and monitoring. When an overall healthy lifestyle is promoted, these communities become self-sustaining and can grow further, one step at a time.
A large camp is set-up for the entire community, even for neighbouring villages to ensure that everyone gets proper care. If a more severe ailment is diagnosed, a prescription is issued and the patients are given referrals to get the right treatment, and at subsidised rates. The foundation provides continuous support through free medication, by conducting the camps regularly and even by following up on referred patients.


Read More
With the help of our partners we hold periodic eye screening camps and also disseminate glasses in rural communities. The eye camps conducted predominantly deal with issuing prescription lenses and even providing treatment for cataract with partner hospitals.
A major concern with vision in rural communities is loss of power and cataract. This happens as their lifestyle exposes them to many harsh elements; the weather, the focus intensive labour they do in craftwork, insufficient lighting and lack of knowledge in taking care of their vision in rest, nutrition and prevention. Most of these cases can be reduced through preventative measures.
Read More