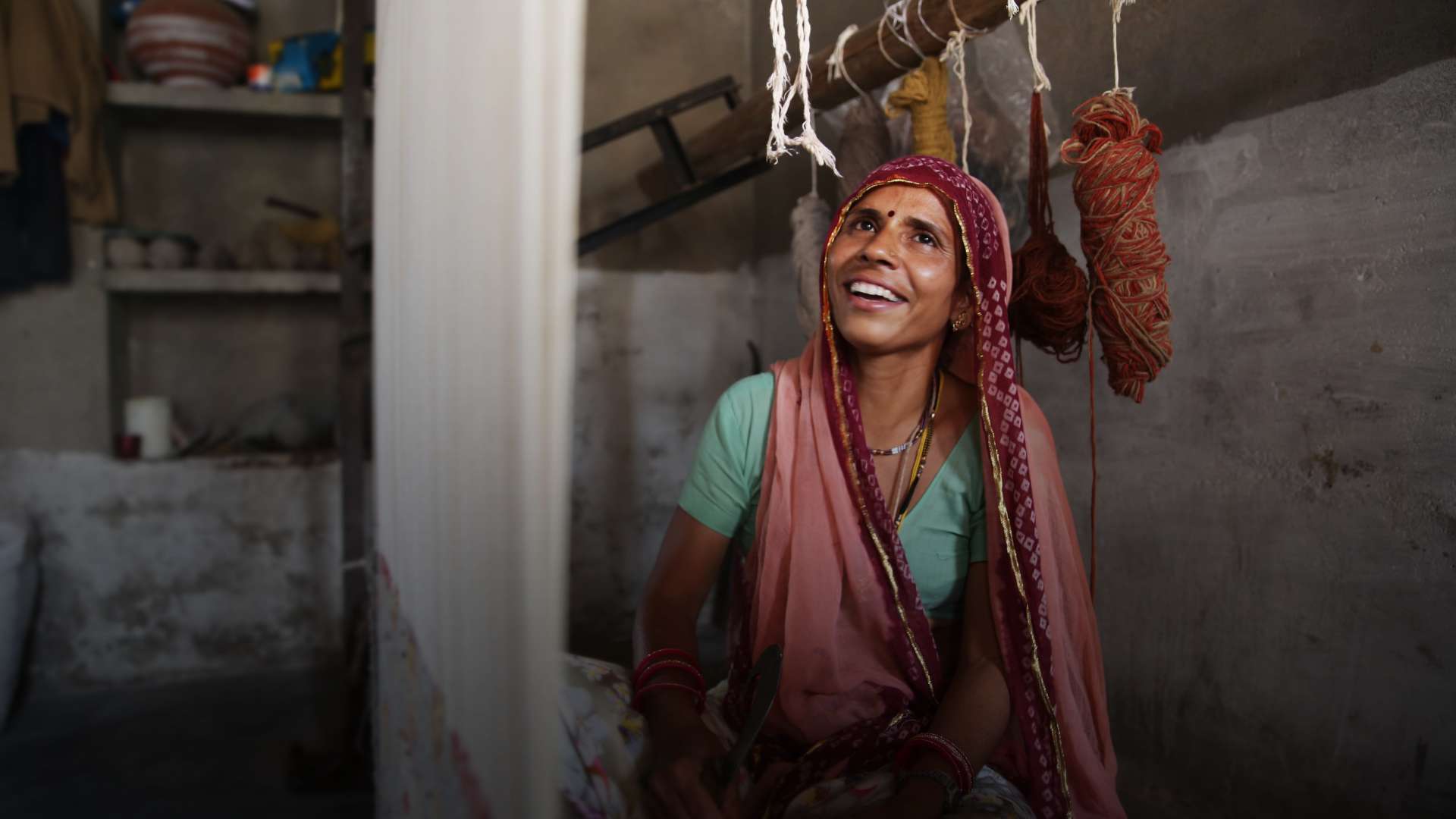 Entrepreneurship Development
Entrepreneurship Development in essence, is combining Skills with Leadership.
These programs derive self-sustenance and improved standard of living through rug weaving.
Jaipur Rugs Foundation works in tandem with partner organizations for skill development programs for a range of underprivileged communities. These programs derive self-sustenance and improved standard of living through rug weaving.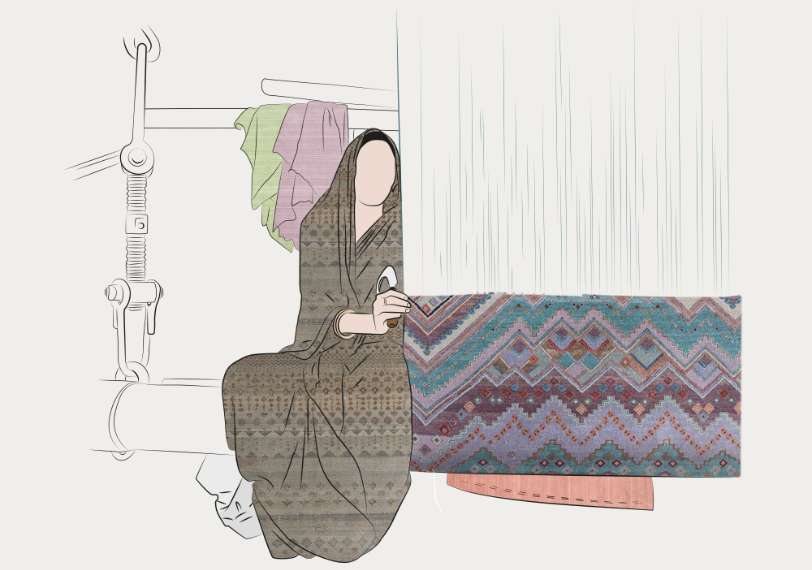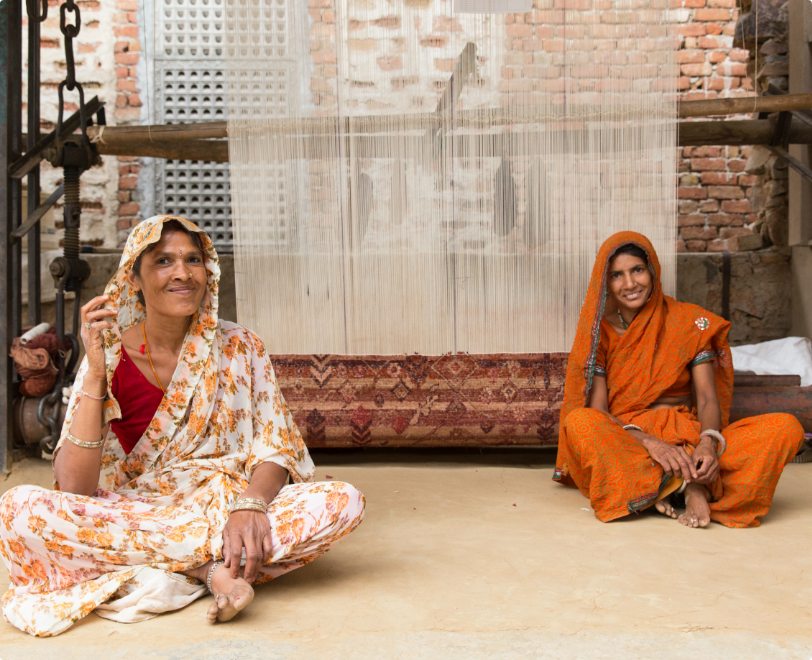 Transforming Lives Through Upskilling
In collaboration with Royal Rajasthan Foundation, 2020-21
To build a more equitable ecosystem for women by creating economic opportunities, we have joined hands with Royal Rajasthan Foundation in two initiatives namely Social innovation & Design Lab and Skill Development for Sustainable Livelihood.
In collaboration with Corporate Rebel Foundation and SIDBI,
2021-Ongoing
We are super excited to partner with Corporate Rebels Foundation on our project- Women Empowerment Through Livelihoods and Leadership Development (WELL).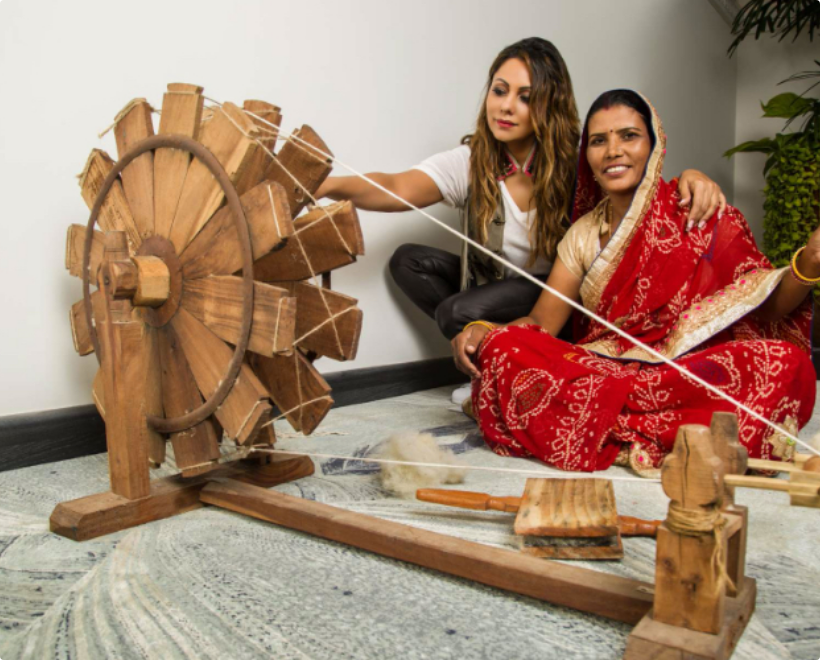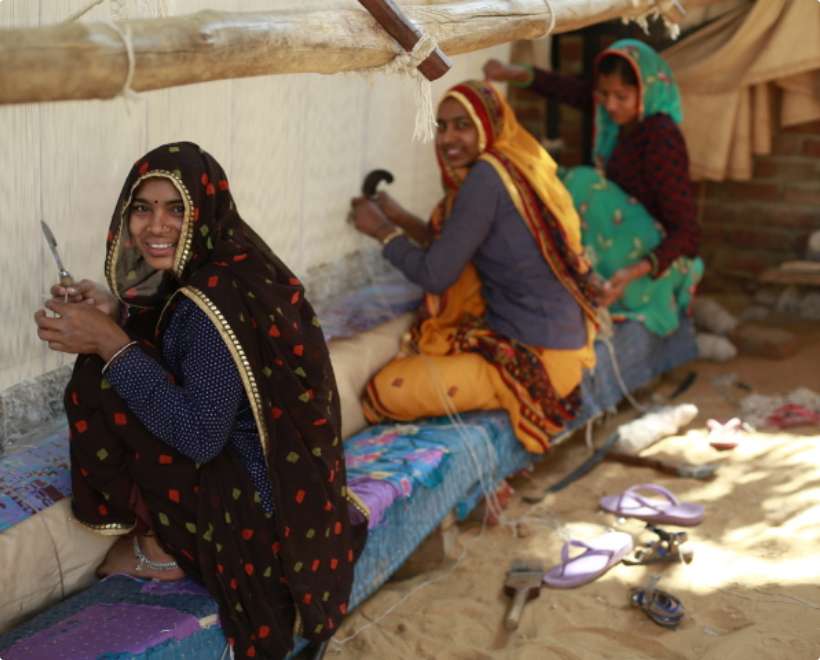 Women Empowerment through Livelihoods and Leadership development
In collaboration with HCL Foundation, 2019-22
We have joined hands with HCL Foundation to upskill and empower the women of Hardoi, Uttar Pradesh.
Sustainable Livelihood and Leadership Development Programme
In collaboration with Collective Good Foundation and HSBC, 2021
Jaipur Rugs Foundation in collaboration with HSBC and Collective Good Foundation aims to provide sustainable livelihood opportunities to women of Badaun, Uttar Pradesh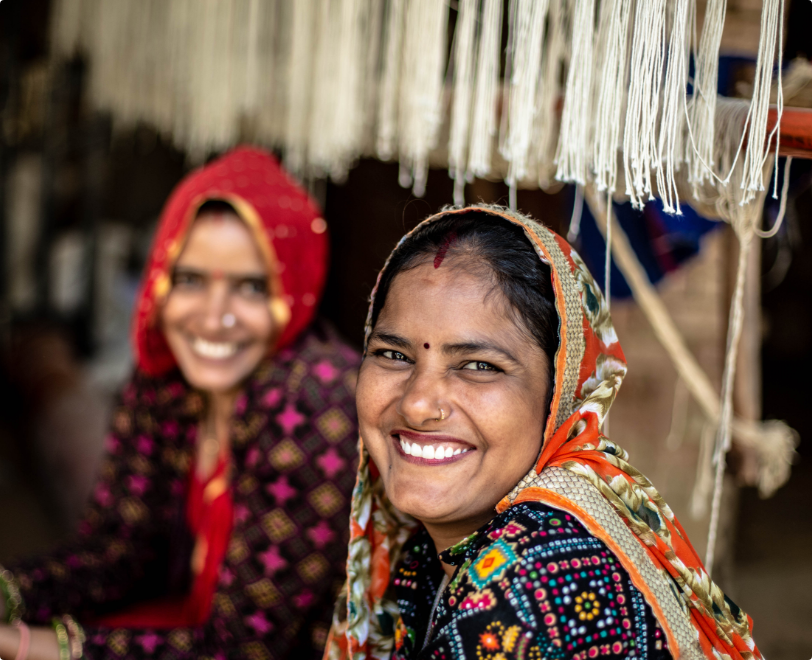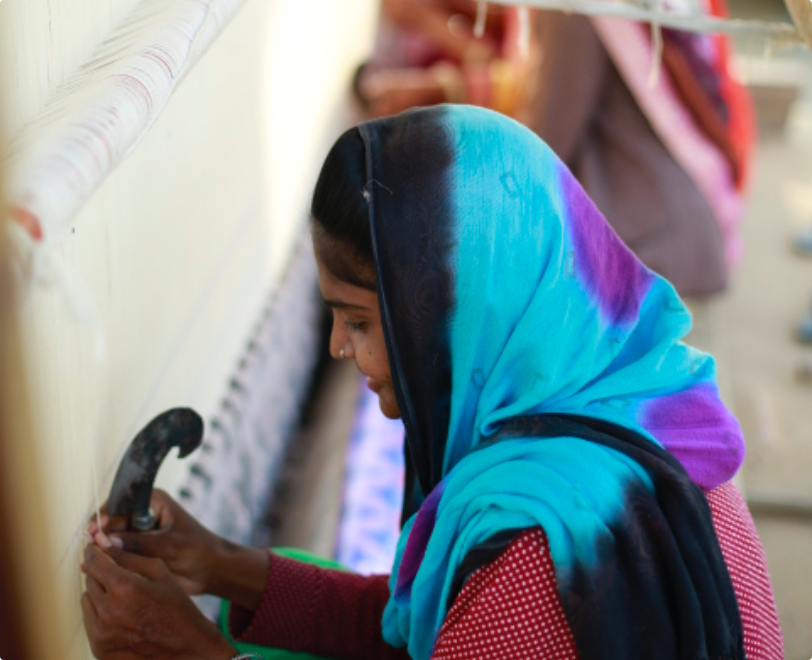 Skill development training programme for Sustainable Livelihood
In collaboration with SIDBI, 2021
The intervention is aimed at addressing the effects of COVID-19 and providing skill sets that have the potential to fetch sustainable livelihood at the doorsteps of women of Manpura, Rajasthan.
The Jail Project transcends beyond societal boundaries to teach the art of rug weaving to the inmates who are serving long sentences, creating sustainable livelihood for them to support their families.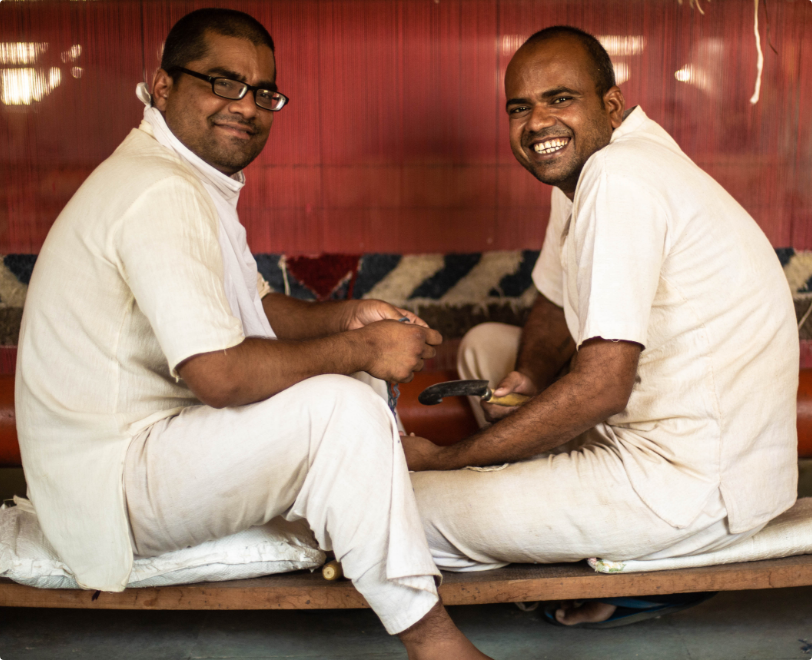 Sponsor a skill-training program
Contribute to our ongoing initiatives to help make a difference in the rural community.
Grassroots Leadership Development
Leadership inherently means to be responsible for everyone working with you and lead by example. Our Leadership Development program identifies individuals with an ability to find creative solutions and nurture them, while also promoting all the necessary skills to become independent in their own way.
Due to lack of exposure rural women have spent most of their time doing household chores, so building confidence is the primary challenge.
Through these programs, Artisans are educated about the entire carpet supply chain, customers, waste reduction, taking ownership and organizational values alongside learning the art of rug weaving.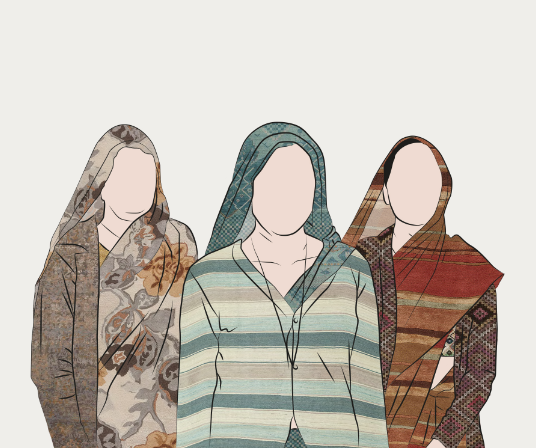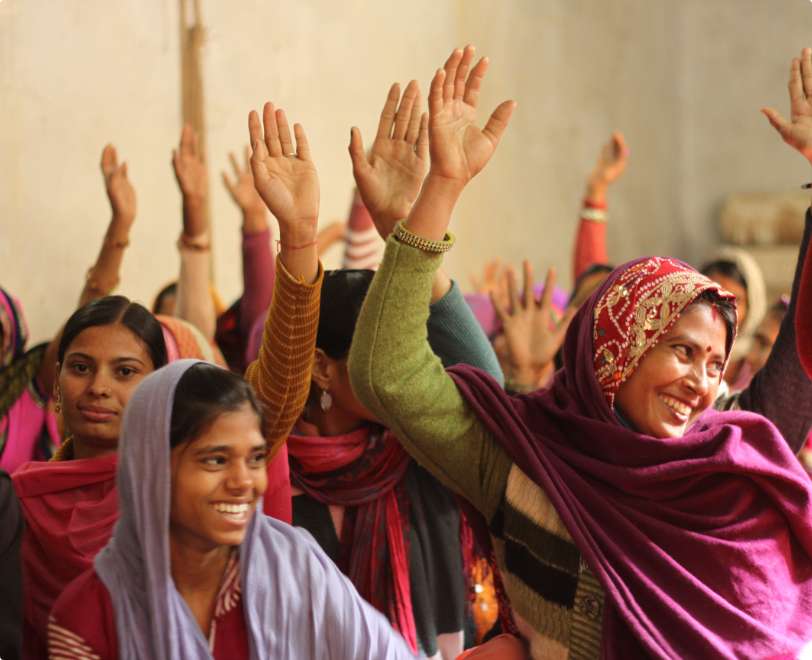 Artisan Engagement Program
The Artisan engagement program was created to nurture the creative capacity of our artisans and thereby empower them to fulfill their aspirations.
Bunkar Sakhi and Katwari Sakhi Training Programs
'Bunkar' and 'Katwari' mean weaver and spinner respectively, and we combine the two words to show the origin and craft, alongside their unique leadership style. 'Sakhi' in Hindi means companion, and it's how we refer to our rural leaders.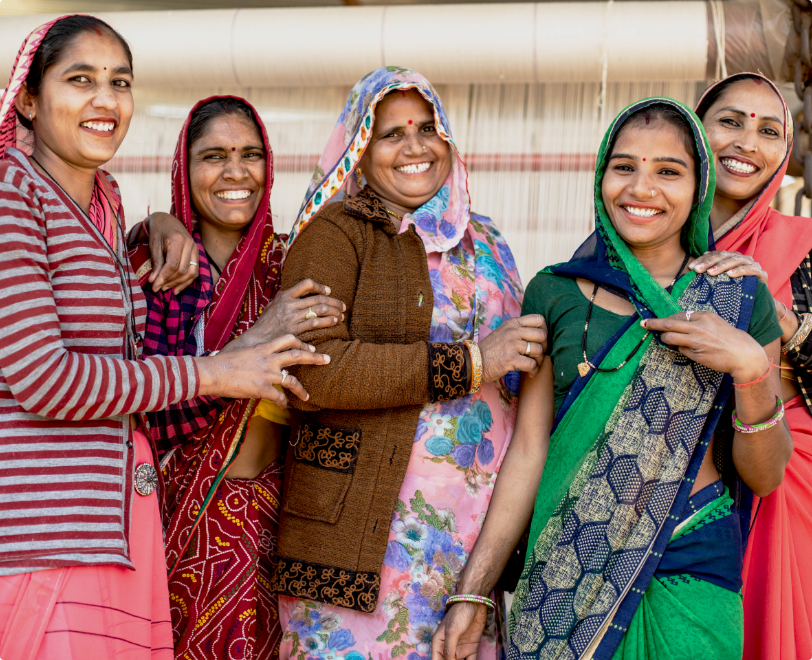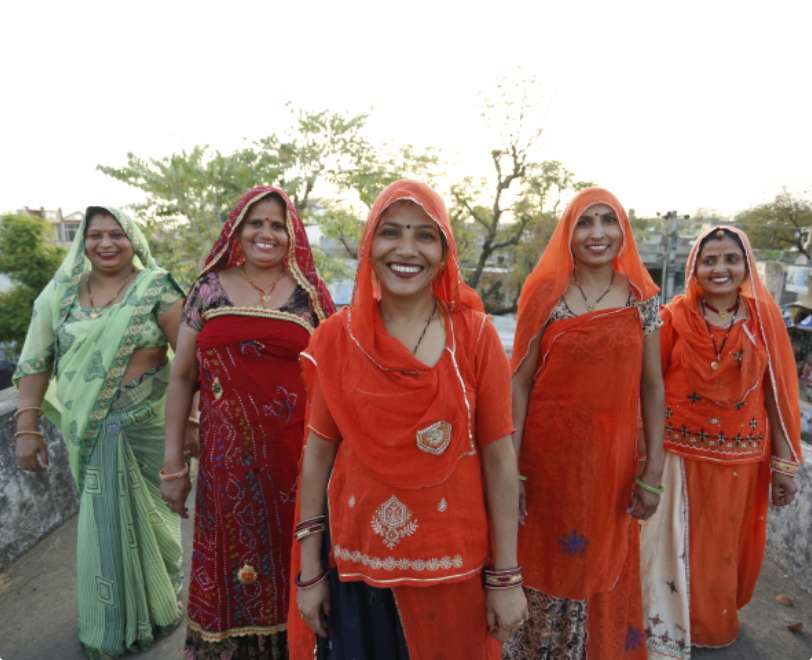 "Be your own leader."
– NK Chaudhary
To unleash entrepreneurial creativity in the artisans and to improve the challenges faced due to dependency on one another we implemented self management in the grassroots of rural India.
We aim towards creating a collaboration which uplifts both our Artisans and you. With every partnership we move a step closer in making an ecosystem which has all the resources from door-to-door health facilities to stable income, and to an independent life.
Write to us at communication@jaipurrugs.org for a partnership that works towards a greater good in the society. Our dream of building a comfortable place for the rural community which they can call their own is only possible with you.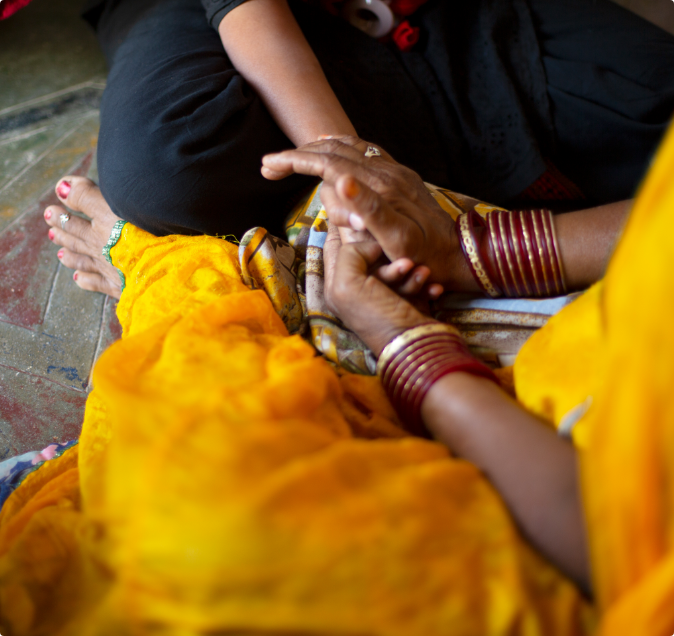 We are excited that you are interested in our initiatives.
Enquire about our ongoing projects and more.