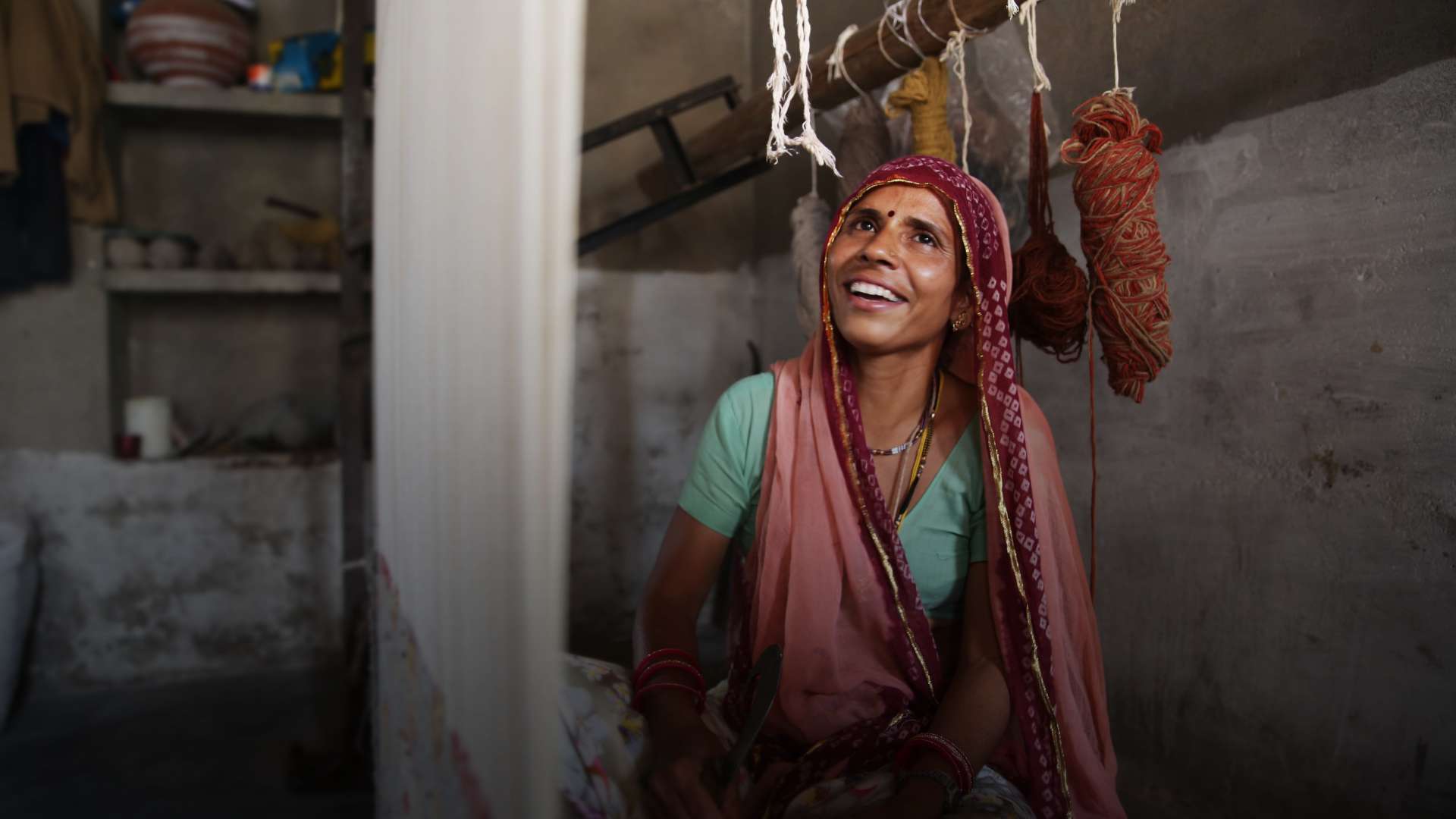 Entrepreneurship Development
Entrepreneurship Development
in essence, is combining 'Skills'
with 'Leadership'.
Jaipur Rugs Foundation works in tandem with partner organizations for skill development programs for a range of underprivileged communities. These programs derive self-sustenance and improved standard of living through carpet weaving.
This project teaches carpet weaving to inmates who are serving long sentences, creating sustainable livelihood for them to support their families. We currently work with more than 80 inmates across 3 cities across Rajasthan (Jaipur, Bikaner, and Dausa Central Jail) to provide them meaningful and fulfilling work.
Crime tends to go hand in hand with poverty and illiteracy, and imprisonment makes lives of families even more difficult, especially if the one incarcerated is the breadwinner. One way to change this destructive cycle is economic empowerment. We believe that the capacity to imagine brings motivation, which then adds to the prestige and prosperity of individuals if nurtured appropriately.
We also help open bank accounts to receive payments for their work directly which makes it easy for them and their family. In most cases, the inmates are given work to keep them occupied and lacks purpose. It undermines their potential and eventually leads to an inability and unwillingness to work. Conducting training and workshops, along with providing them income for their work leads to socio-economic development by empowering them through support and sustainable livelihood.
Read More

The disabled tend to be discriminated against and as a result do not have many opportunities to make a livelihood. As part of this collaboration, we have set up two looms at a branch in Udaipur to provide sustainable livelihoods to eight upcoming weavers.
Though the numbers are few, each life impacted is a badge of pride and is a step in the right direction, paving the way for more ahead. Narayan Seva Sansthan is an organization working toward the empowerment of differently abled individuals by creating free of cost services for them. We participate in developing their abilities in a manner that they become independent through sustainable income and unique skill.
Read More
By integrating an unprecedented socio-economic model, we empower grassroots artisans and preserve traditions of craftsmanship.
For impact that matters, we measure our progress by the lives we help transform and the futures we provide hope to.
Grassroots Leadership Development
Leadership inherently means to be responsible for one's own future and guide by example. Our leadership development program identifies individuals with an ability to find creative solutions and nurture others, while also promoting all the necessary skills for all to become independent in their own way.
Going beyond wages, artisans are educated on the entire carpet supply chain, customers, waste reduction and company description, alongside skill mastery of their art, people skills, promoting the values that help their communities grow and learning how to take greater responsibility changing their future. Confidence is the key here. Most rural women have spent most of their time doing chores, so building confidence is the primary challenge. Once confidence is instilled, the artisans take new challenges readily and spark change to the gender imbalances in their society.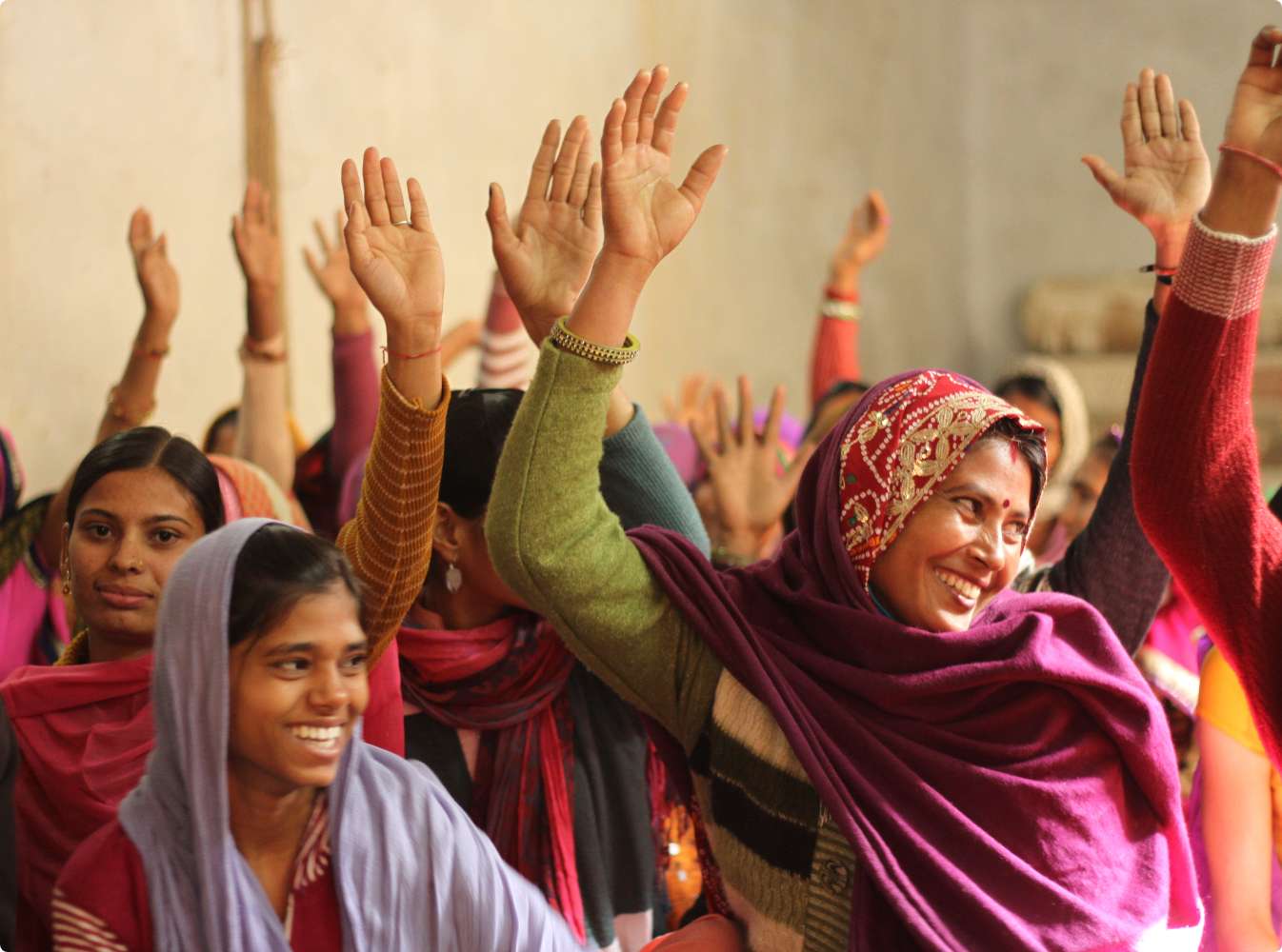 Artisan Engagement Program
This program was created to nurture the creative capacity of our artisans and thereby empower them to fulfill their aspirations. There are two phases to the program. In the first phase, workshops are conducted in the villages for all the artisans to be briefed on the entire supply-chain, and in the second phase, we invite the artisans for an Exposure Visit to experience the art they create at the Jaipur Rugs Head Office.
A key differentiator at Jaipur Rugs Foundation is a keen focus in bringing dignity back to rug artisans. Artisan communities were disconnected from the business of their art and have felt no pride in their work. They worked as labourers without knowing the art that they were part of.

When connected to the larger ecosystem, they can understand the intricacies of the work they are involved in. Learning each step educates them to work more consciously, efficiently and with a sense of ownership that results in the highest quality output.

Women who worked for 30 years had often not seen a finished rug, nor stepped out of their village in their lifetime. Through this engagement program, we aim to introduce rural artisans to the entire process of rug weaving and give them a rare perspective of the contribution they make. It aims at educating the artisans about the quality benchmarks, customer requirements and above all it gives them an opportunity to grow. It creates an emotional connect among the artisans and builds a sense of ownership, thereby creating entrepreneurs who work with owner's mindset, motivation, creativity and thereby converting the same into products which receive applause globally.
Read More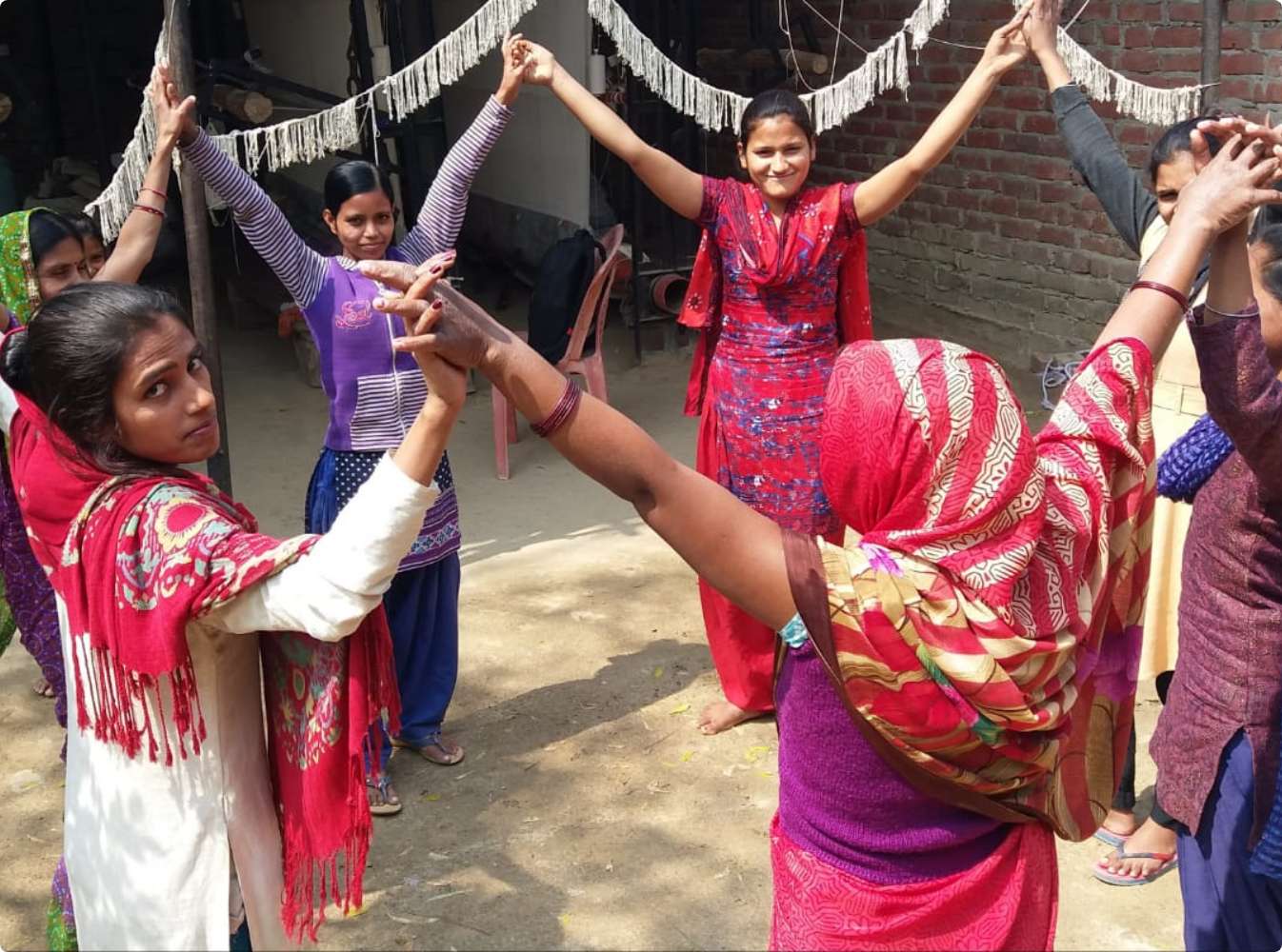 Bunkar Sakhi and Katwari Sakhi
Training Programs
Artisans who are the best craftswomen in their communities and have the ability to guide, lead within their community and also have the desire to reach new heights, hone their skills in this training program. They become community mobilisers, check, maintain and improve the quality of work being done in the areas they supervise, but most importantly, go beyond the call of work responsibility in helping others nurture their potential, balance their work and homes and even look after their overall well-being and families.
'Sakhi' in Hindi means companion, and it's how we refer to our rural leaders. 'Bunkar' and 'Katwari' mean weaver and spinner respectively, and we combine the two words to show the origin and craft, alongside their unique leadership style. With these women taking more leadership roles, even more artisans are at ease and comfortable since they are women and from their own neighborhood.
Read More